YiJing Cleanroom Accessories
In addition to providing cleanroom design and installation services, YiJing also provides cleanroom accessories, such as lights, air diffusers, and regulator valves. These high-quality, affordable products are identical to those that YiJing installs in its own cleanrooms, and are available to customers worldwide.



(1) Steel Plate Cleanroom Light
(2) Stainless Steel Cleanroom Light
(3) White Light UV Lamp
(4) Standard Cleanroom Light
(5) Sterilizing UV Lamp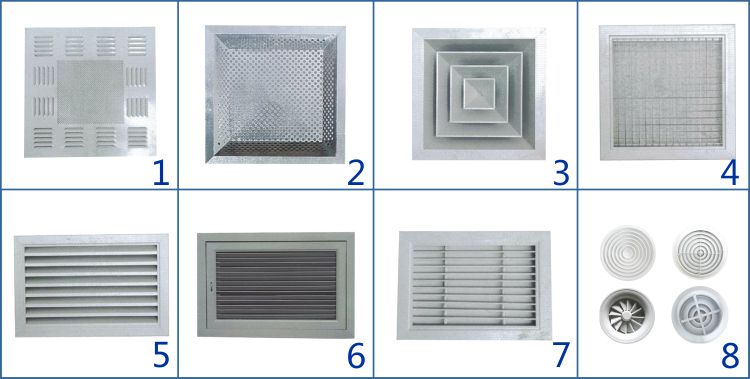 (1) High-Efficiency Air Diffuser Plate
(2) Aluminum Alloy Air Return Vent
(3) Square Air Diffuser
(4) Two-Level Air Return Vent
(5) Aluminum Alloy Adjustable Vent
(6) Louvered Air Return Vent
(7) Adjustable Louvered Air Return Vent
(8) Circular Air Diffusers
YiJing Air Diffusers and Air Return Vents
YiJing high-efficiency air diffusers and air return vents are suitable for use in FS209E level 1,000-100,000 (ISO 6-8) cleanroom environments in industries such as electronics, pharmaceuticals, chemicals, and food and beverage. They can be installed in a new or remodeled cleanroom. They are compatible with any cleanroom air conditioning system; so even if YiJing did not build your cleanroom, our diffusers can still work for you. Our air diffusers consist of a plenum chamber, diffuser plate, regulator valve, and HEPA filter. They can be conveniently installed in either the wall or in the ceiling. YiJing air diffusers are constructed from high-quality stainless steel, cold-rolled steel, and aluminum. Our diffusers are available in a wide variety of models and styles to fit your needs and help you execute cleanly.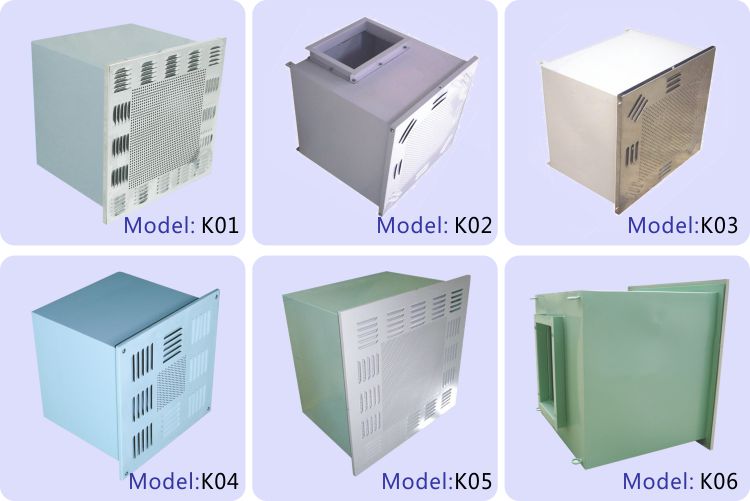 YiJing Air Diffuser Vents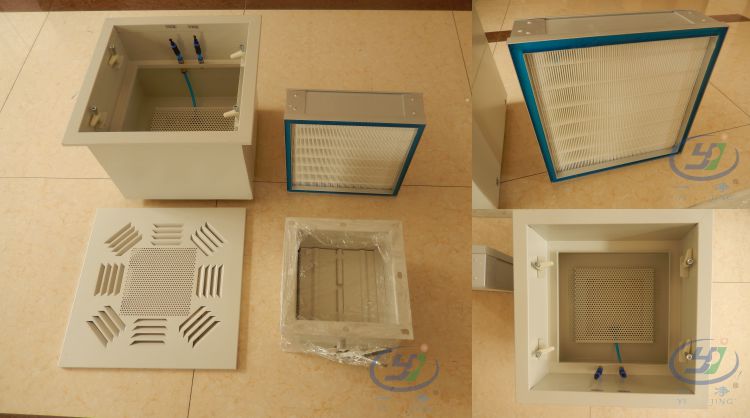 YiJing Air Diffusers
YiJing Fireproof Regulator Valves

YiJing Fireproof Regulator Valves protect your cleanroom in case of a fire. The valves are installed at the intersection of the air pipes and the firewall. The valves are equipped with smoke and temperature sensors that will shut off airflow in the event of a fire. The valves are made from high-quality cold-rolled and galvanized steel, and are available in various models and colors. Our fireproof regulator valves can also be customized to fit your needs.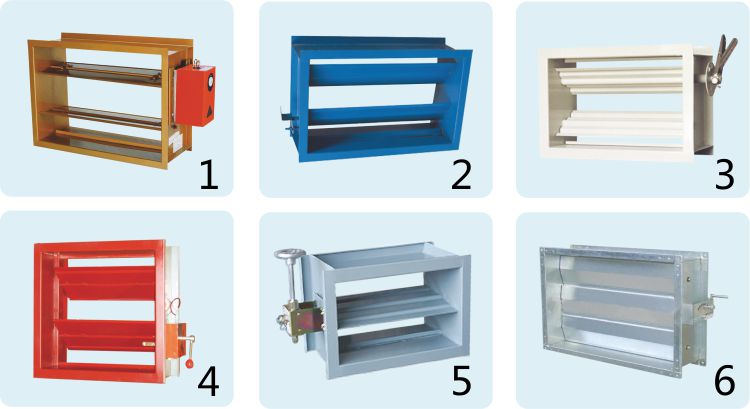 (1) Electronic Regulator Valve

(2) Manual Air Regulator Valve
(3) Manual Louvered Regulator Valve
(4) Fireproof Regulator Valve
(5) Manual Butterfly Valve
(6) Air Regulator Valve
部分国外客户留影