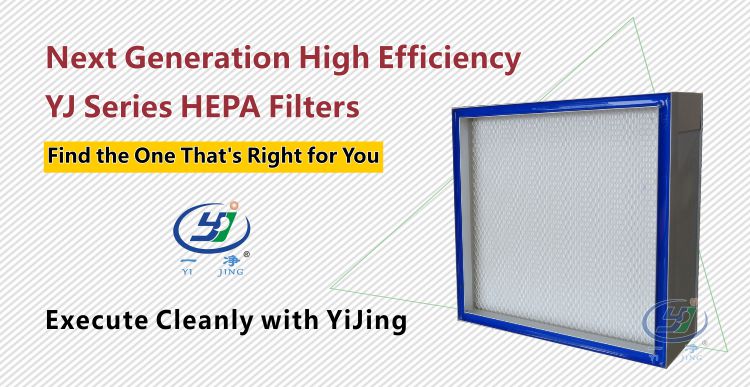 YiJing HEPA Filter with Fluid Tray

YiJing HEPA Filters are manufactured on-site at our headquarters in Wuxi using advanced automated machinery. Our filters consist of a metal frame, filter paper partitions, and partition separators all encases in a metal frame. YiJing closely manages the production process, and we test our filters to ensure quality.
We also have the expertise and equipment necessary to offer filters in many different sizes to fit your needs. Our Partitioned HEPA Filters come in 120, 150, and 220 mm varieties. We recommend the 220 mm variety for high-airflow environments such as cleanrooms. However, thinner filters are advisable in some cases.
Our HEPA filters are effective at ≥99.995% for particles ≥0.3μm. Together with our high-quality initial filters, YiJing HEPA filters do the dirty work to keep your facility executing cleanly.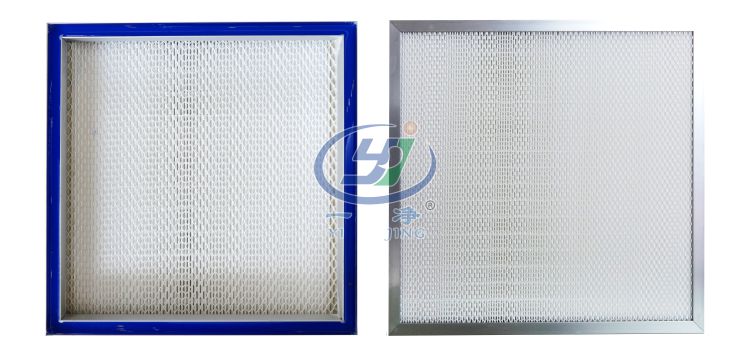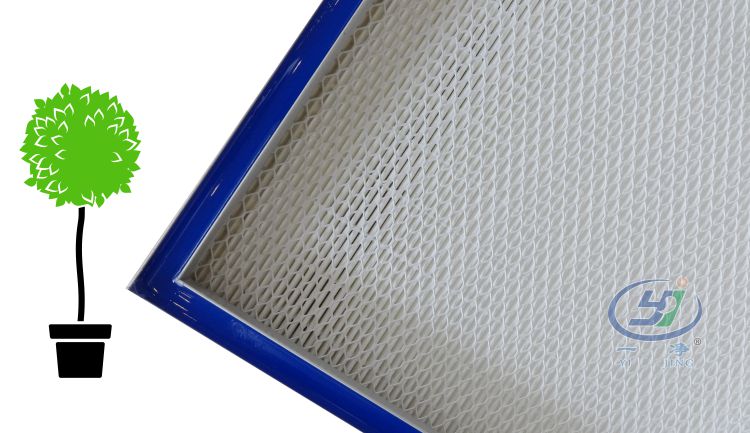 YiJing HEPA Filter Knowledge Center

When installing a new filter, you should thoroughly clean your air conditioning system

Thoroughly clean and sanitize your cleanroom. Use a vacuum with a HEPA filter bag

If you are installing filters in the ceiling, also make sure to thoroughly clean the ceiling.

Run the air conditioning system for 12 hours after installing the filter, and then clean the cleanroom one more time before resuming normal operations.

Only remove the packaging from the filter immediately before installation. Perform a visual check of the filter for structural integrity. Also make sure that you are installing the proper filter by referencing the packaging/box.

Before and after filter installation, perform a check for leaks in the filter.

Never install filters with different resistance values in the same room. This is especially important in laminar flow environments, as different resistance values will upset the uniformity of air flow and air pressure in the room, thus increasing the risk of contamination.