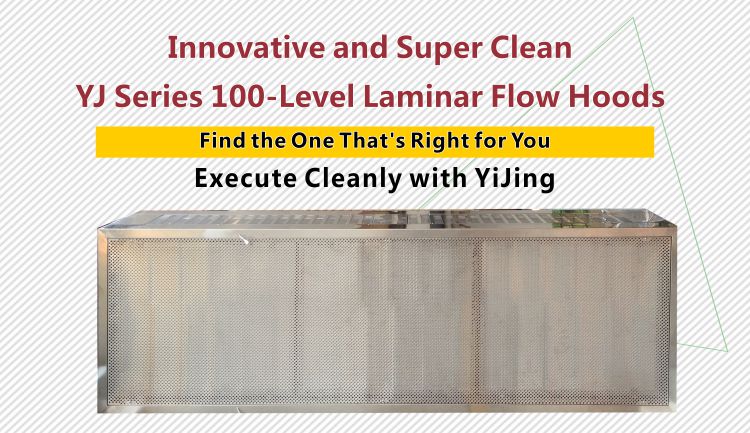 YiJing Laminar Flow Hoods
Laminar flow hoods are a type of purification equipment that emit a laminar air stream to provide pure, 100-level (ISO 5) air in a cleanroom environment. They are widely used in health care facilities, pharmaceutical manufacturing, food and beverage manufacturing, chemical manufacturing, and many types of laboratories. YiJing laminar flow hoods are available in three styles: recessed, suspended, and mounted laminar flow hoods. Our laminar flow hoods emit air at three adjustable speeds between 0.45-0.65 m/s, and run quietly at decibel levels below 65 db. Our laminar flow hoods are easy to install, and can be linked together in groups to provide a greater coverage area. Custom features like lights, UV lamps, and anti-static curtains are also available by customer request.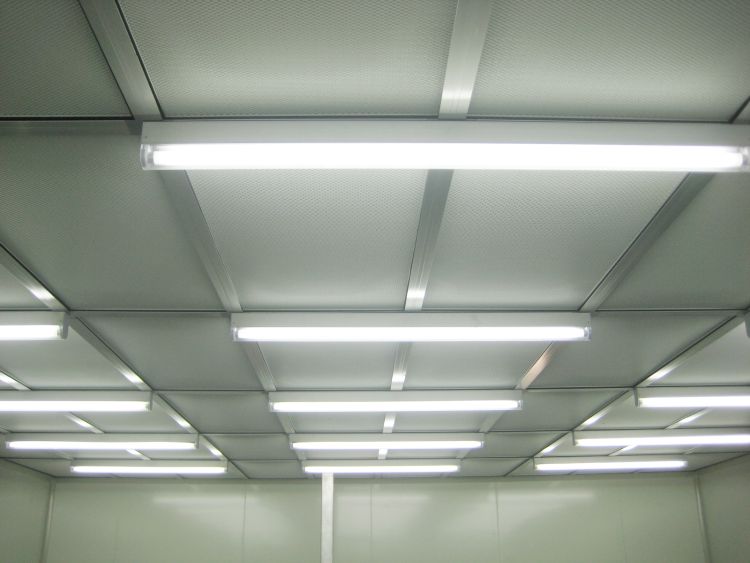 YiJing Laminar Flow Hood Advantages

(1) Convenient to install and link multiple units together.
(2) Available in three styles to fit any operation
(3) Supplies clean air meeting FS209E 100-level (ISO 5) international standards
(4) An affordable, flexible alternative to building an entire 100-level cleanroom
(5) Durable, high-quality construction backed by a free one-year warranty
YiJing Laminar Flow Hood Spec Sheet
| | | | |
| --- | --- | --- | --- |
| Model | Effective Area (mm) | Exterior Dimensions(mm) | Energy Use(Kw) |
| YJ-1250/610 | 1250 x 610 | 1300 x 750 x 750 | 0.9 |
| YJ-1250/915 | 1250 x 915 | 1300 x 1100 x 750 | 0.9 |
| YJ-1250/1220 | 1250 x 1220 | 1300 x 1400 x 750 | 0.9 |
| YJ-1850/610 | 1850 x 610 | 1900 x 750 x 750 | 1.2 |
| YJ-1850/915 | 1850 x 915 | 1900 x 1100 x 750 | 1.2 |
| YJ-1850/1220 | 1850 x 1220 | 1900 x 1400 x 750 | 1.2 |
| YJ-2450/610 | 2450 x 610 | 2500 x 750 x 750 | 1.6 |
| YJ-2450/915 | 2450 x 915 | 2500 x 1100 x 750 | 1.6 |
| YJ-2450/1220 | 2450 x 1220 | 2500 x 1400 x 750 | 1.6 |