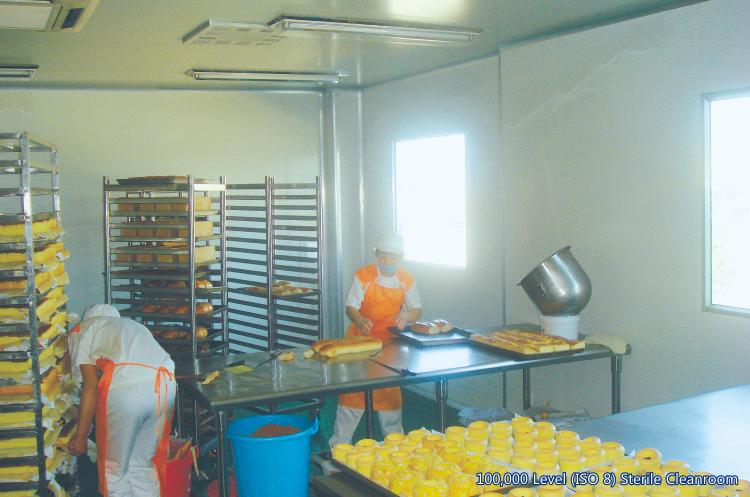 Important Considerations for Operating a Sterile Cleanroom
The use of sterile cleanrooms in the manufacture of food and beverage products follows the same principles that are laid out in the GMP (Good Manufacturing Practice) for pharmaceutical manufacturing. The goal is to minimize potential contaminants in the form of dust particles and microorganisms in order to increase product safety and quality.
(1) For personal safety reasons, all personnel entering the cleanroom should first turn off all UV lights.
(2) Sterile cleanrooms and buffer areas should be designed to meet FS209E level 10,000 (ISO 7). Cleanroom temperature should be maintained between 20-24℃ with a humidity level between 45-60%. All workstations should meet FS209E level 100 (ISO 5).
(3) In order to maintain a sterile environment, strict precautions must be taken to avoid contamination of the cleanroom and any cleaning equipment. Operator should immediately discontinue use of any contaminated equipment or item.
(5) The cleanroom should be cleaned regularly with a disinfecting agent.
(6) Any machinery, device, lab equipment, etc. should be thoroughly disinfected and sealed before it is taken into the sterile cleanroom.
(7) All personnel must disinfect their hands with soap and/or disinfectant before entering the buffer area. In the buffer area, they should then change put on shoes and clothing approved for use in the clean area, and also put on approved hats/hairnets, masks, and gloves (or wash their hands again with hand disinfectant.)
(8) Before using the sterile cleanroom, the UV lights should be turned on for at least 30 minutes. At the same time, the fans on the clean benches should be turned on. After turning out the UV lights, cleanroom surfaces should be thoroughly cleaned with disinfectant, and then the UV lights should be turned on for another 20 minutes.
(9) When inspecting test samples make sure that the packaging is completely sealed, and do not open the packaging in order to avoid contamination. Before inspection, wipe down the outer surface of the test sample container with a cotton ball dipped in 70% isopropyl alcohol.
(10) Any items containing living organisms or bacteria must be disinfected before being washed in the sink to avoid contamination of the pipes.

Sterile Cleanrooms and Air Showers

Air showers are an essential part of any modern cleanroom solution. The purpose of an air shower is to clean away surface contaminants from any human or object that will enter a clean area. Air showers also serve as a buffer zone between clean and non-clean areas and areas of varying cleanliness levels. Air showers are frequently seen facilities that manufacture food and beverage products, pharmaceutics, medical instruments, and electronics.
Air showers are generally classified as either "general" or "interlocking", where general air showers are manually operated and interlocking air showers are fully automatic. Interlocking air showers eliminate the risk of personnel skipping the air shower when entering the cleanroom, and are thus the recommended choice for nearly all operations. The biggest risk of contamination is generally cleanroom personnel themselves. Therefore, air showers are a vital component for any cleanroom system design.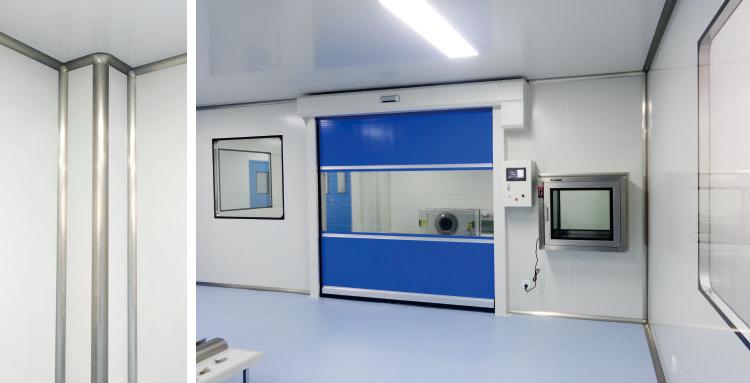 Sterile Cleanroom Cleanliness Levels


---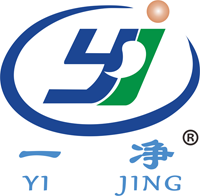 Selected YiJing Cleanroom Projects
Zhejiang, China - Qun Yi Purified Water, 10,000-level (ISO 7) Bottling Facility
Shandong, China - Qing Qing Ren Mu Food Co., 10,000-level (ISO 7) Laboratory Air Purification System
Zhangjiagang, China - East Sea Grain and Oil, 1,000-level (ISO 6) Lab  
Shandong, China - Jia Mei Shi Food Products, Clean Food Production Facility

Zhengzhou, China - Si Nian Group, Quality Testing Laboratory
Shangdong, China - Mai Li Xiang Food Products (Japanese), Clean Food Production Facility
Wuxi, China - Wei Wei Super Coffee, Five-Meter Air Shower Channel
Jinan, China - Xin He Food Products, Five-Metre Air Shower Channel
Laizhou, China - Lai Si Fu Biological Technologies, 10,000-level (ISO 7) Clean Food Production Facility

Hefei, China - Yi Li Dairy, Three Air Showers
Wuxi, China - Hua Peng Jia Duo Bao Bottlecaps, 10,000-level (ISO 7) Bottling Facility
Shandong, China - San Xing Technology Group, 10,000-level (ISO 7) Sterile Laboratory
Ningbo, China - Wang Long Group, 100,000-level (ISO 8) Clean Production Facility
Lianyungang, China - San De Li Food Products, Sterile Cleanroom Project
Wuxi, China - Mu Gui Ying Food Products, Clean Production Facility
Jiaxing, China - Mei Dan Food Products, 1,000-level (ISO 6) Filling Facility
Anhui, China - Xuan Cheng Red Forest Food Products, 10,000-level (ISO 7) Clean Food Production Facility
Zhejiang, China - Zheng Wei Food Products, 10,000-level (ISO 7) Flavoring Facility 
Huangshan, China - Tao Yuan Gai Tou Food Products (Japanese), 100,000-level (ISO 8) Packaging Facility
Siyang, China - Cheng Da Bottling Co., 100,000-level (ISO 8) Bottling Facility
Yiwu, China - Hua Tong Meats, 10,000-level (ISO 7) Sterile Packaging Facility
Shaoxing, China - Bao Ya Party Foods (Korean), 100,000-level (ISO 8) Sterile Food Production Facility
Ningbo, China - Ya Da Hai Wei Food Products, Sterile Food Production Facility
Hubei, China - En Shi Chang You Modern Agricultural Products, ISO 7 Sterile Production Facility
Yiwu, China - China Salt Group, Sterile Packaging Facility
Changzhou, China - Hongmei Dairy, 100,000-level (ISO 8) Filling Facility
Fujian, China - Da Li Food Products Group, 10,000-level (ISO 7) Sterile Filling Facility

Hekou, China - Xiang Yuan Food Products, Clean Food Production Facility

Shanghai, China - Shuang Ying Food Products, 100,000-level (ISO 8) Production Facility
Ningbo, China - Mi De Ao Food Products, Food Production Facility

——————————————————————————————————————————————————————————————
部分国外客户留影