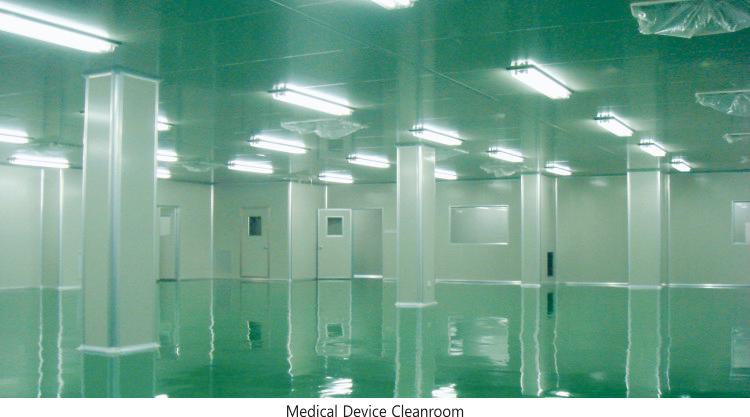 YiJing GMP Medical Device Cleanroom Solutions
(1) It is crucial to maintain a contaminant-free clean environment when manufacturing medical devices such as biological implants. This starts with the cleanroom design and management systems. The cleanroom design prevents outside contamination, while regular maintenance and sanitation upkeep minimize the risk of contamination originating within the cleanroom itself.
(2) Implants that are non-sterile or are awaiting sterilization should be subject to purification and clean packaging processes. This will allow for uniformity and control over product quality. When constructing a GMP Medical Instrument Cleanroom, a location should be designated for the packaging process, and processes should be implemented to ensure that products avoid contamination risk at all times. For further reference, please see the YY0033-2000 Standards.
(3) Procedures must be developed to control environments in which there exists a contamination risk to products. This includes any time personnel makes contact with a product, including when products are moved from one location to another.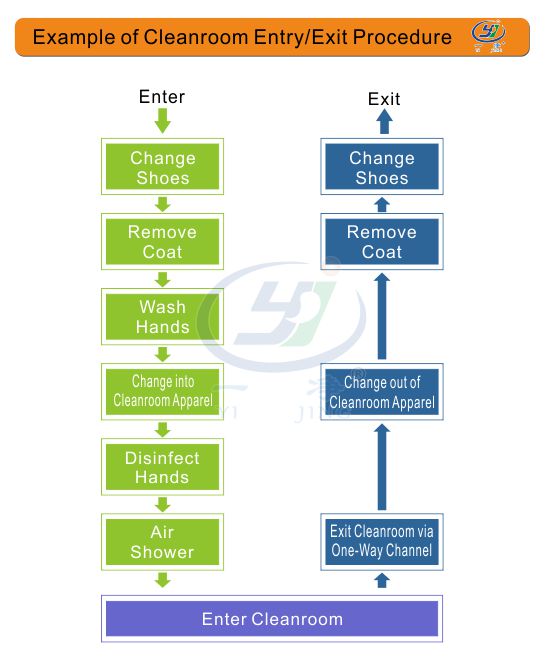 GMP Clean Area Levels
Level A: High-risk areas, such as assembly, sealing, and sterile configuration and preparation. Laminar air flow at a speed of 0.36-0.54 m/s should be used in these areas. The airflow in these areas should be regularly monitored and confirmed with data.
Level B: Often seen in configuration and filling areas with lower contamination risk than the areas outlined for Level A.
Levels C & D: Levels C and D are common in lower risk areas throughout the manufacturing and packaging process that do not have cleanliness standards as stringent as those in levels A and B.

International Medical Instrument Cleanroom Standards

International Standard: ISO/DIS 14644
Chinese Standards: GB50073, GB50591, GB 50243
American Standards: GMP-97, GMP-98, FS209E


Considerations for GMP Medical Device Cleanrooms
(1) Carefully consider all construction materials to be used.
(2) Thoroughly examine your plans for design, installation, testing and maintenance
(3) Do not neglect to consider details--such as placement, size, and model--that concern the air purification system
Temperature and Relative Humidity
Except for certain special circumstances, the temperature of medical instrument cleanrooms should be calibrated between 18~28℃, with a relatively humidity of 45-65%. If you find that you are out of range for these standards, consider which instruments in the clean room may be acting as a heat source.
Air Velocity, Air Change Rate (ACR), and Static Pressure
The air change rate of a cleanroom is a function of the volume of air circulated into the cleanroom and the area of the cleanroom. Differences in static pressure result from differences in the the amount of air circulating through the air return vs. exhaust system vents. All of these variables can be adjusted through manipulation of fan speed and/or opening/closing the main vents. These can be adjusted for the entire system or for certain areas depending on the situation.
Keeping Out Dust, Bacteria, and Other Contaminants
Indications that your clean room may not be up to standard include falling out of standard in basic areas such as temperature, relative humidity and ACR. If these variables are out of standard, it is likely that your cleanroom is contaminated to a degree that is out of standard.
Proper calibration of the above conditions forms a sort of "microclimate" that is inhospitable to contaminants such as dust particles and bacteria. Meeting standards is a result of proper maintenance of the cleanroom. Regular, thorough testing is the only best practice, especially in a field where product contamination can lead to serious consequences. Besides designing your cleanroom, YiJing can advise on how to implement management systems to maintain your cleanroom and minimize the risk for contamination.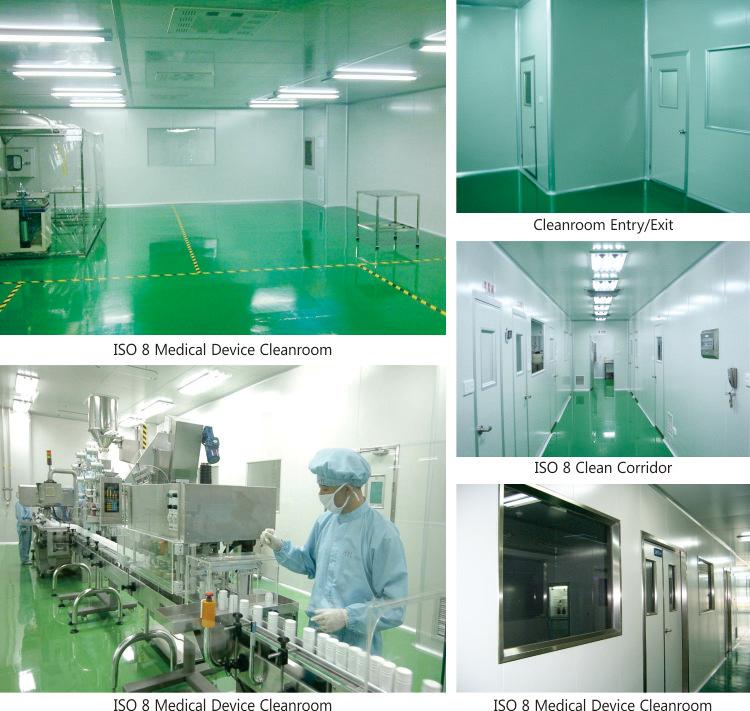 GMP Medical Device Cleanroom Flooring Requirements
(1) Smooth, even surface
(2) Scratch-resistant
(3) Adequate insulation
(4) Static resistant
(5) Moisture resistant, non-slick
(6) Sound absorbant
(7) Easy to repair
(8) Resistant to dust collection
(9) Easy to clean

---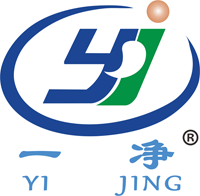 Selected YiJing Cleanroom Projects

India - Bao Li Yong Health Technologies, 100,000-level (ISO 8) Medical Device Production Facility
Shaoxing, China - Shaoxing Industrial Hospital Burn Unit Sterile Area
Donga, China - Donga People's Hospital Obstetrics & Gynecolegy Operating Studio
Linqing, China - Linqing People's Hospital Operating Studio
Shanghai, China - East China Science & Engineering University, 1,000-level (ISO 6) Biology Laboratory

Jiaozuo, China - Wuzhi County Inspectoin Center Sterile Operations Facility
Sizhou, China - Quarantine Bureau Sterile Cleanroom
Huzhou, China - Environmental Protection Bureau Inspection Station Sterile Cleanroom
Ningbo, China - Ake Su Nobel Peroxides Co., Sterile Cleanroom

Shanghai, China - Ying Bang Optics, 10,000-level (ISO 7) Lens Production Facility

Wenzhou, China - Modern Laser Applications, 10,000-level (ISO 7) Cleanroom

Shanghai, China - Shanghai Science and Engineering University, Macromolecule Research Laboratory

Jilin, China - Ji An New Energies Group, Sterile Testing Cleanroom
Wenzhou, China - Rui An Modern Laser Applications, 100,000-level (ISO 8) Cleanroom
Hangzhou, China - Shu Teng Technologies, 1,000-level (ISO 6) Laser Equipment Cleanroom

Anhui, China - Tong Ling Jie Ya Biological Technologies, ISO 8 Sterile Wipes Production Facility

Suzhou, China - Hui Jin Optics, 100,000-level (ISO 8) Lens Production Facility

Ningbo, China - Ningbo Scientific Testing Corp, 10,000-level (ISO 7) Clean Testing Facility

Jiangsu, China - Green Leaf Agrochemical, 10,000-level (ISO 7) Sterile Cleanroom Facility
Changxing, China - Dong Sheng Biotech, 100,000-level (ISO 8) Medical Device Production Facility
——————————————————————————————————————————————————————————————
部分国外客户留影