YiJing Cleanroom Projects
For more than a decade, YiJing has designed, built, and installed cleanrooms for clients across the globe. Staying on the cutting edge of industry innovation has allowed YiJing to respond to evolving customer needs and expectations. YiJing's cleanrooms and cleanroom products are currently operating in five continents and dozens of countries worldwide.
We offer cleanrooms compliant with FS209E levels 100 - 100,000 and ISO 14644 levels 5 - 8. Our services range from consultation, design, manufacture, installation, and any combination thereof. We also offer cleanroom equipment and accessories, making us your one stop shop to execute cleanly. See below for additional cleanroom-related information, as well as a gallery of our past projects.
Cleanroom Project Design
The following picture depicts a hypothetical cleanroom project and its main components. See below for a glossary of terms.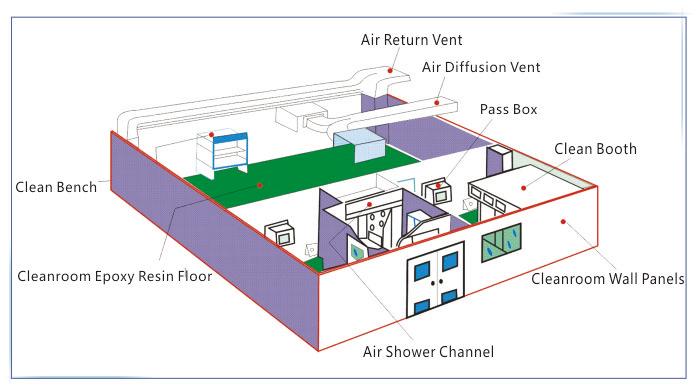 Glossary of Terms
Air Return Vent: Allows air to exit the cleanroom and return to the air conditioning system to be refiltered
Air Diffusion Vent: Directs filtered, clean air into the cleanroom
Pass Box: Allows items to be transferred between non-clean and clean areas, or two areas of differing cleanliness by sterilizing the items to prevent contamination; also reduces traffic through the main cleanroom entrance
Clean Booth: A sterile, modular room, isolated inside the clean area, in which work of a different nature or different cleanliness requirements can be performed  
Air Shower Channel: Sprays personnel or items entering the cleanroom with high-speed, HEPA-filtered air in order to remove microscopic particles from clothing, skin, and surfaces of items before entry into the cleanroom 
Cleanroom Epoxy Resin Floor: Provides strong acid resistance, scratch protection, weight bearing, impact protection, resists dust collection, slip resistance, and a waterproof seal
Clean Bench: Clean benches are to cleanrooms what cubicles or desks are to an office. These locations provide a location for high-precision work to be performed, and also provide an independent airstream and filtration system to ensure the work area is free of contaminants.
Cleanroom Wall Panels: Constructed of high-quality steel, the cleanroom wall panels provide a barrier against the outside environment and prevent contamination
YiJing Cleanroom Photo Gallery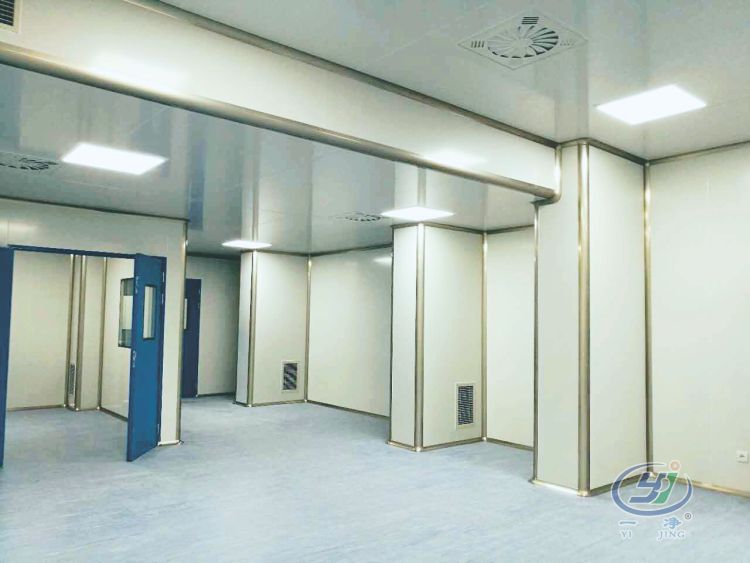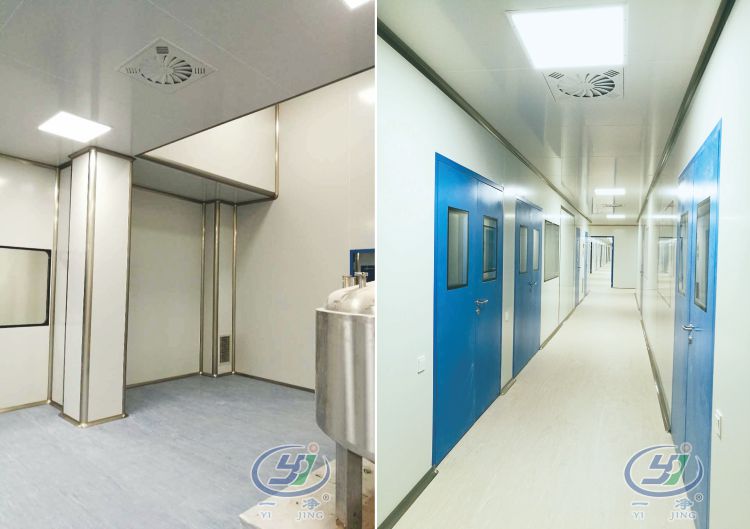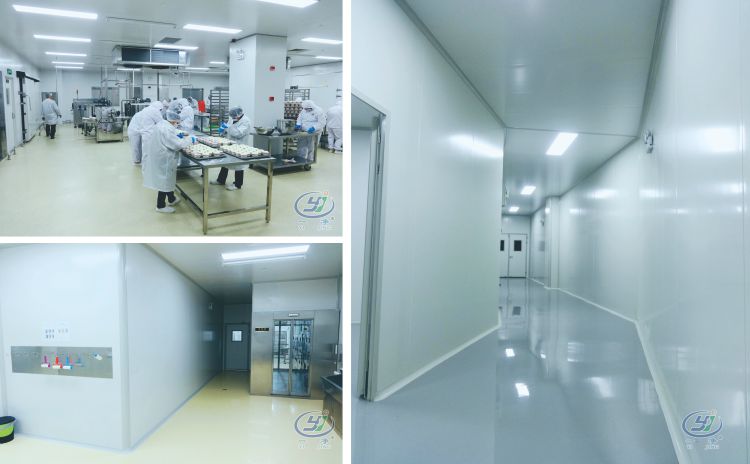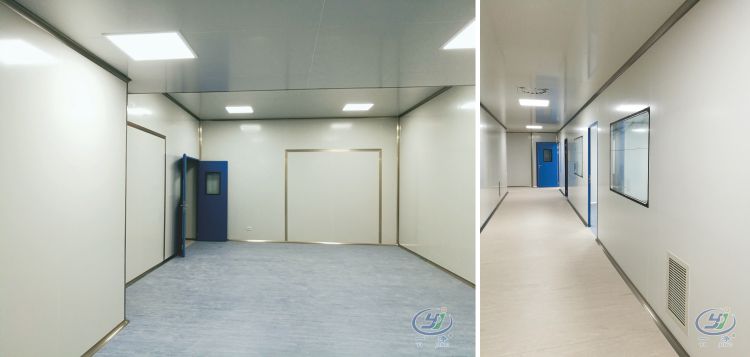 FS209E and ISO 14644 Cleanroom Cleanliness Standards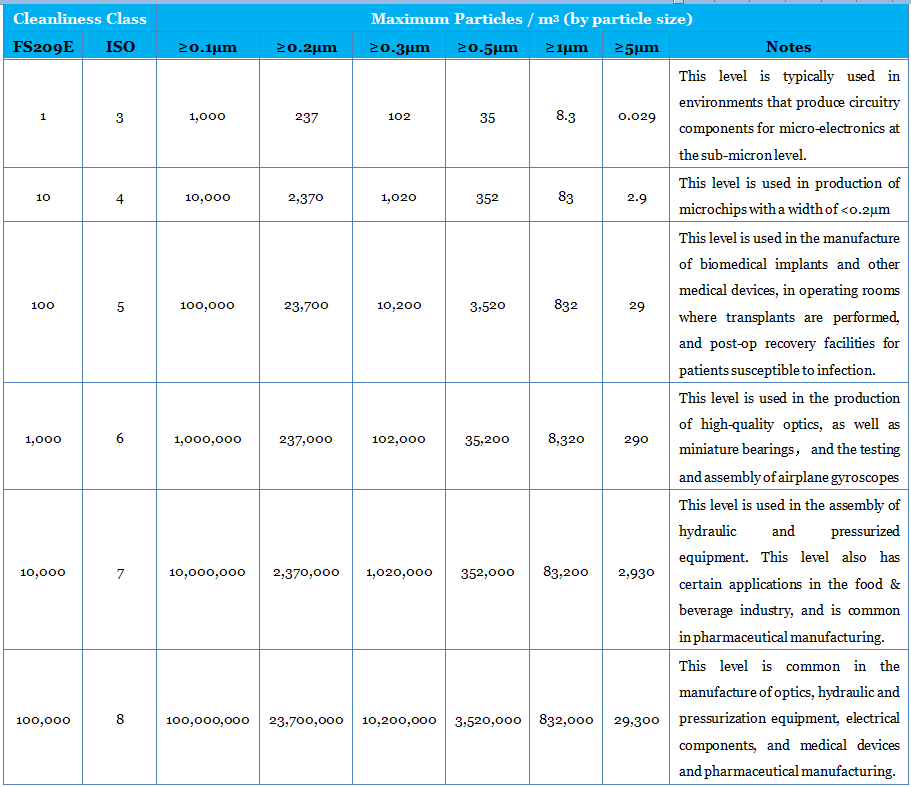 YiJing International Cleanroom Projects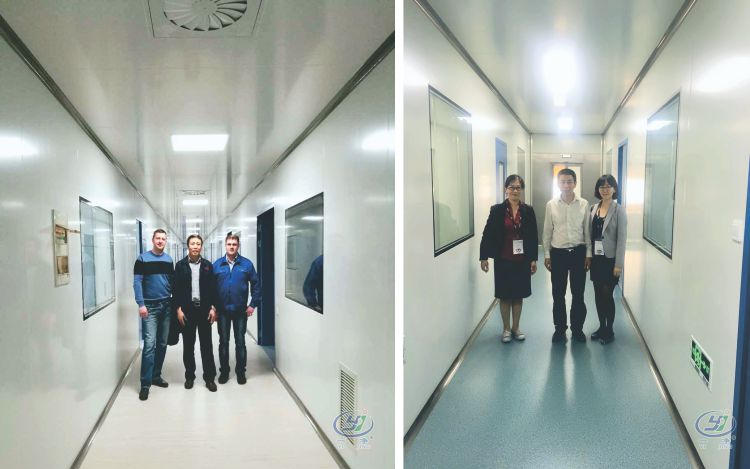 YiJing Staff with Russian (L) and Mongolian (R) Clients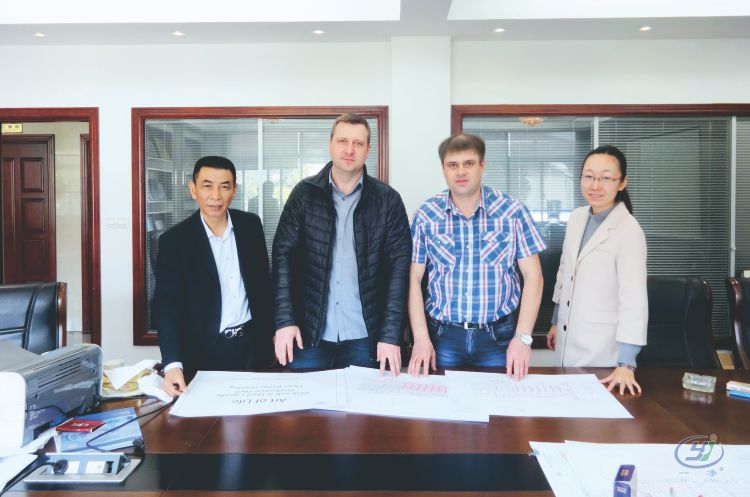 Mr. Zhou with Russian Clients at YiJing Headquarters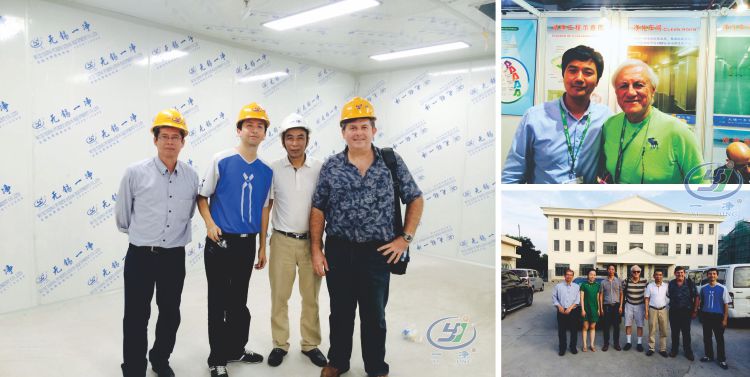 YiJing with Clients at the Guatemala Project Site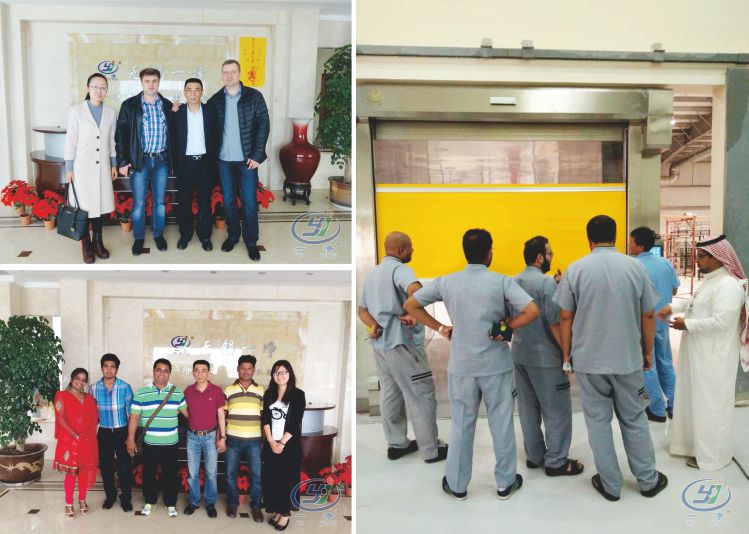 YiJing Staff with Russian (top-left), Bangladeshi (bottom-left), and Saudi Arabian (right) Clients

YiJing with Spanish, Indian, and Kazakhstani Clients